O'NEAL BREEZE Rain Jacket V.17 Black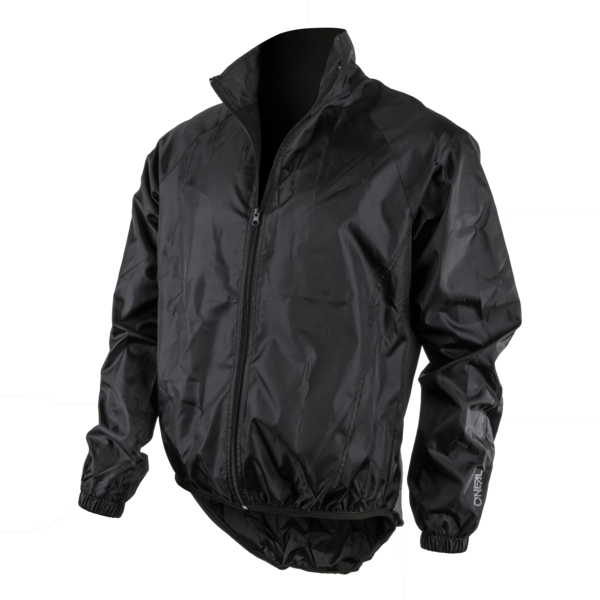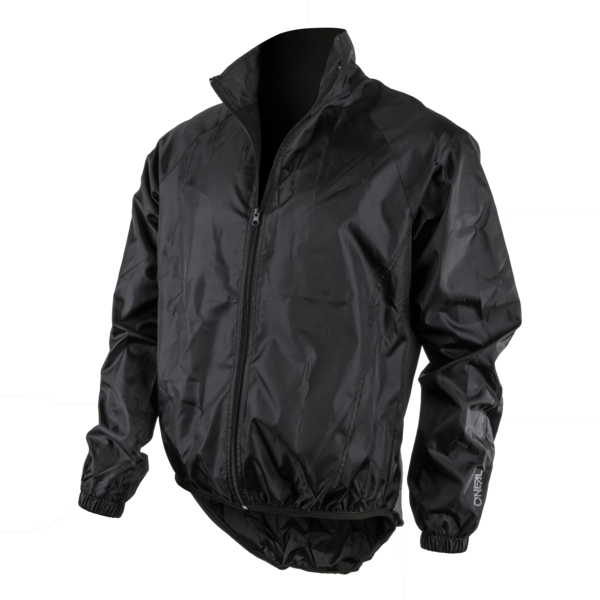 O'NEAL BREEZE Rain Jacket V.17 Black
No storm is strong enough – the BREEZE Rain Jacket from O'NEAL
Wind and weather do not hold any power over your mood? If you're on your bike no matter the weather, you need gear that reliably supports you even in bad conditions. Just like our windbreaker BREEZE Rain Jacket.
Wind and weather do not hold any power over your mood? If you're on your bike no matter the weather, you need gear that reliably supports you even in bad conditions. Just like our windbreaker BREEZE Rain Jacket.
Description

Product Features

Technical Specifications

Gear kits

Customer reviews
Description
Are you looking for a jacket that withstands rain as well as wind? Choose the sturdy and comfortable model from O'NEAL:
• Comfortable windbreaker
• Water-repellent & breathable
• Reflectors for optimal visibility
Thanks to this O'NEAL windbreaker the weather can never be too bad – get your BREEZE Rain Jacket now!

O'NEAL – Your number 1 for powerful MTB / MX gear

Choose O'NEAL and you'll choose excellent quality. Our experts are working non-stop to create a product range that scores with innovative designs – discover our wide range of motorsport goods and see for yourself!

Product Features
When things get stormy: This is our water-repellent and breathable windbreaker jacket for all weather conditions.
Reliable visibility: Thanks to the reflective print you are always well visible and protected even in the dark and rain.
Elastic & comfortable: Elastic cuffs on the sleeves and hips provide extra comfort while riding.
Easy cleaning: The jacket is made of 100% polyester and is therefore very easy to clean.
Technical Specifications
Collection year
V.17, V.18, V.19, V.20, V.21, V.22, V.23
Material composition
100% Polyester
product.attribute.product_class
Rainwear
cuff protection
Elastic waist and wrist cuffs
Function
Windproof (Windbreaker), Breathable, Water-repellent
Gear kits
Ratings and reviews
| | | |
| --- | --- | --- |
| 5 Stars | | 25 |
| 4 Stars | | 9 |
| 3 Stars | | 7 |
| 2 Stars | | 4 |
| 1 star | | 7 |
Customer reviews
Habe sie mir für meine Radtour geholt und bin damit sehr zufrieden.
Eigentlich eine super Jacke mit gewissen Nachteile
Die Jacke ist top nur das sich das Logo nach gewisser Zeit abnutzt auf der linken Seite ist nicht so toll ich hätte die Jacke jetzt schon zum 2 Mal bei 2 verschiedenen Verkäufern gekauft die erste. Ja ke ist der Reißverschluss unterm Arm gerissen bei der jetzigen löste sich das Logo am linken Arm und die Jacke wurde nicht einmal gewaschen. Also ging die Jacke wieder Retour.
Passt super, schnelle Lieferung, oneal gewohnte Optik :)
Qualität gut aber viel zu groß
Qualität stimmt, fühlt sich gut an, sieht gut aus. Aber die Größe?! Ich musste zwei mal schauen ob wirklich eine M geliefert wurde und keine XXL!
Die Regenhose ist auf Hüfte geschnitten, was auch immer das soll. Aber kann man so meines Erachtens nicht gebrauchen. Ist auch 0 atmungsaktive da kann man(n) auch gleich ohne fahren. Leider muss man die Rücksendung auch noch selber bezahlen, was auch immer das bitte soll ?!? Also nicht empfehlenswert
Super Jacke, top verarbeitet!
Super Jacke, top verarbeitet und hält was sie verspricht!
Sehr gut verarbeitet und regendicht. Hinten ein wenig zu lang.
Die Hose ist gut verarbeitet nur ist zu groß, deshalb zurück geschickt.
Klasse Service von Amazone und Zulieferern
Zuverlässige Lieferung, Produkt wie beschrieben - bin sehr zufrieden
Druckknöpfe am Beinabschluss fehlen!
ES FEHLEN DIE AUF DEN BILDERN ERSICHTLICHEN DRUCKKNÖPFE ZUM ENGER STELLEN DER HOSENBEINE! Ich habe zuvor bei einem anderen Onlineshop die selbe Hose in Small bestellt, diese hatte die Druckknöpfe. Leider war die Hose zu klein und dort kein Medium verfügbar, deswegen habe ich die Hose hier bestellt. Heute kam sie dann an und ich musste feststellen, dass dieses Modell keine Knöpfe hat, obwohl es das exakt gleiche Produkt sein sollte. Außerdem sind die Knöpfe ganz klar auf den Produktbildern ersichtlich! Es ist mir vollkommen schleierhaft, wieso dieses wichtige Feature bei diesem Exemplar fehlt, jedenfalls ist die Hose so vollkommen unbrauchbar und wird von mir retourniert. Die Öffnungen der Hosenbeine sind sehr weit, was zum an und ausziehen mit Schuhen grundsätzlich gut ist, jedoch bleibt man dann mit der Hose ständig an der Kette hängen und verschmutzt bzw. beschädigt das Material. Daher haben ALLE Regenhose Modelle eine Möglichkeit den Beinabschluss enger zu machen. Sehr schade, ansonsten wirkt das Produkt sehr hochwertig wie beschrieben.
Rainwear
BREEZE Jacket
| | | | | | | | |
| --- | --- | --- | --- | --- | --- | --- | --- |
| Size | XS | S | M | L | XL | 2XL | permissible variation |
| Chest measurement | 102cm | 106cm | 110cm | 114cm | 118cm | 122cm | +/-0,5cm |
| Waist circumference | 97cm | 101cm | 105cm | 109cm | 113cm | 117cm | +/-0,5cm |
| Sleeve length | 79,5cm | 81cm | 82,5cm | 84cm | 85,5cm | 87cm | +/-0,5cm |
| User's height | 1,67m - 1,72m | 1,67m - 1,72m | 1,72m - 1,77m | 1,77m - 1,82m | 1,80m - 1,85m | 1,82m - 1,87m | |
| User's chest girth | 78cm - 82cm | 86cm - 89cm | 91cm - 92cm | 102cm - 107cm | 112cm - 117cm | 122cm - 127cm | |
Size chart page