O'NEAL DEFENDER Helmet SOLID V.18 Black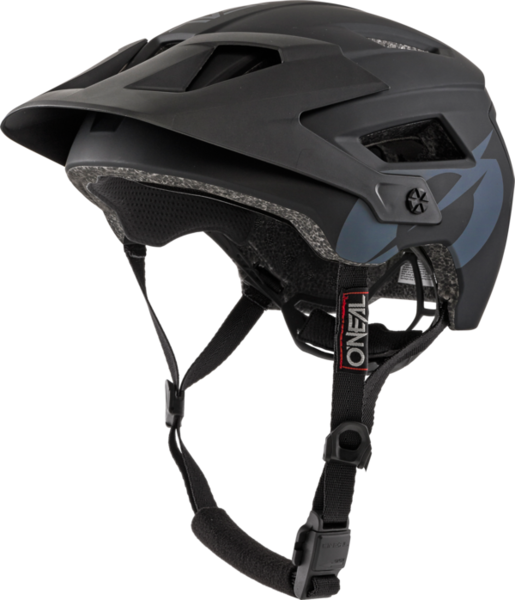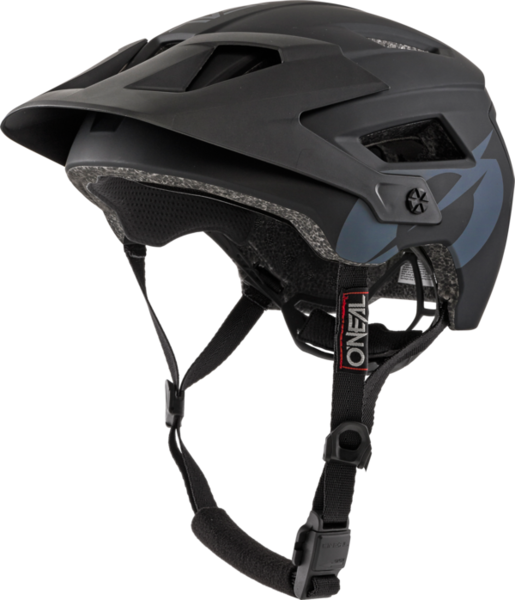 O'NEAL DEFENDER Helmet SOLID V.18 Black
The O'NEAL DEFENDER – Your lightweight All Mountain & Enduro helmet
Getting ready for your next day on the track? Take the O'NEAL DEFENDER along for the ride. This lightweight helmet is perfect for Enduro & All Mountain and offers strong features for all-around support.
Getting ready for your next day on the track? Take the O'NEAL DEFENDER along for the ride. This lightweight helmet is perfect for Enduro & All Mountain and offers strong features for all-around support.
Description

Product Features

Technical Specifications

Gear kits

Customer reviews
Description
The DEFENDER is more than just a sleek design highlight. With strong features and functions, it will quickly become your favorite helmet:
• Fidlock® Safety aluminum magnetic lock
• Super lightweight at only 380g (± 25g)
• 2 shell construction for optimal fit
With the DEFENDER you can rely on an MTB helmet that will support you in any situation.

Set new standards with O'NEAL – Your mountain bike expert

O'NEAL has been a strong partner to athletes around the world for more than 50 years. Trust in innovation, high-end engineering, and passion for the sport. Be 50 Years Faster and get ready for your next ride – with the O'NEAL DEFENDER.

Product Features
2 shell sizes: This lightweight All Mountain / Enduro helmet comes in 2 shell sizes and offers optimal, individual fit.
Fidlock® magnetic buckle: The O'NEAL Fidlock® magnetic buckle (engineered in Germany) enables easy, single-handed fastening and release – all while providing maximum security during the ride.
Lightweight & comfortable: Thanks to its clever construction, this O'NEAL mountain bike helmet is particularly robust and very lightweight, weighing in at only 380g (± 25g).
Easy size adjustment: This MTB helmet features a newly developed micro-adjust 1 Hand Retention System including a reflective sticker on the back of the head.
Adjustable strap: The strap on this mountain bike helmet is designed for particularly easy and comfortable adjustment within seconds – for a perfect and individual fit.
Washable lining: The lining is particularly skin-friendly, sweat absorbent, removable and washable (hand-wash). (9mm thickness for size S/M; 6mm for size L/XL)
Maximum airflow: Thanks to several oversized vents for maximum airflow and perfect cooling, you won't break a sweat with this helmet.
Adjustable & detachable visor: The visor is easily adjustable and can even be detached and replaced if necessary.
High, standardized safety: This O'NEAL mountain bike helmet exceeds the EN1078 safety standard for bicycle helmets.
Technical Specifications
Collection year
V.18, V.19, V.20, V.21, V.22, V.23
Material
Shell 32% PC / 68% EPS , Padding 100% PU Foam ; Liner 50% Polyester / 50 % Velvet
Locking sytem
Fidlock® Safety aluminum magnetic lock
product.attribute.product_class
Helmets
Size adjustment
chin straps, Dial
Ventilation system
Multiple big ventilation holes
Shell construction
2-part shell construction
Gear kits
Ratings and reviews
| | | |
| --- | --- | --- |
| 5 Stars | | 40 |
| 4 Stars | | 7 |
| 3 Stars | | 4 |
| 2 Stars | | 1 |
| 1 star | | 1 |
Customer reviews
Bequem und optisch gut. Wie er schützt kann ich (zum Glück) noch nicht bewerten
Hab mir diesen Helm weg dem Design gekauft in XL. So im nach hinein hatte ONeal den Helm auch in xxl rausbringen sollen. Hab hab schon keine Haare mehr auf dem Kopf und trotzdem ist er ziemlich eng. Komfort deshalb eigentlich nur drei Sterne aber im guten und ganzen ist es halt eine guter Helm ( für kleinere Köpfe) mit Magnet Verschluss was ich sehr cool finde.
Top. Passt.
Super Helm, toller Tragekomfort, sehr leicht und ein sehr einfacher Verschluss. Das Design wurde von Freunden auch schon gelobt und selbst kann ich diesen Helm nur empfehlen.
Toller Fahrradhelm der Marke O,Neal. Leider ist nach kurzer Zeit ein Visierknopf abgefallen. Wir haben direkt dem Hersteller O'Neal geschrieben und sofort eine Rückmeldung erhalten. Wenige Tage später haben wir dann sogar kostenlos 2 Ersatzknöpfe erhalten. Bei diesem Hersteller ist der Kundenservice hervorragend. Nettes und kompetentes Personal. Der Helm hat ein tolles Design und ist zudem bequem. Ob er im Ernstfall das hält, was er verspricht kann ich nicht sagen. Aber er ist auf jeden Fall sehr robust.
Passt gut für den Preis sehr guter Fahrradhelm Kann man weiter empfehlen
Leicht und nützlich. Passt wie erwartet. Schnelle Lieferung
Sieht gut aus, gutes Material, Verschluss magnetisch (Handhabung war anfangs etwas ungewohnt), lässt sich gut einstellen, drückt leider bei längerem Tragen etwas am Kopf. Preislich gut.
Passform und Verarbeitung super.
Er ist auf jeden Fall sein Geld wert.
Sitzt perfekt und schaut auch noch ansprechend aus
Zum Mountainbiken war ich auf der Suche nach einem neuen Helm. Einem Helm, der nicht nur perfekt sitzt, sondern mich auch optisch anspricht. Beides hat für mich der Defender 2.0 Wild All Mountain MTB Fahrradhelm erfüllt. Die Erinnerung an meine bisherigen Fahrradhelme dagegen war dagegen langweilig und irgendwie hatte ich immer den optischen Eindruck als hätte man mir einen Panzer auf den Kopf gesetzt. Der O'NEAL Defender hat mich nicht nur optisch aufgrund seines Designs angesprochen, auch der Magnetverschluss ist ein Komfort, den ich gegenüber bisherigen Helmen nicht mehr missen möchte. Er lässt sich sehr einfach einstellen und sitzt absolut fest am Kopf. Eines hätte ich mir jedoch gewünscht - ein integriertes Netz an den Lufteinlässen. Denn innerhalb von 2 Monaten ist mir 2 Mal eine Wespe reingeflogen und hat mich dann am Kopf gestochen. Ansonsten ist es auch der erste Fahrradhelm, den ich freiwillig und gerne trage. Alleine das war die Investition für mich wert.